The work of Friends of Alalay has been featured in various publications over the years.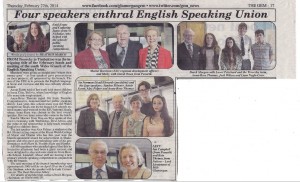 The Glamorgan GEM newspaper,
"Four speakers enthrall English Speaking Union", 27 February 2014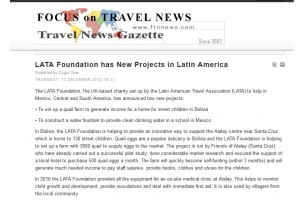 Travel News Gazette,
"LATA Foundation has new projects in Latin America", 13 December 2012.
Further LATA-related press releases can be found HERE and HERE.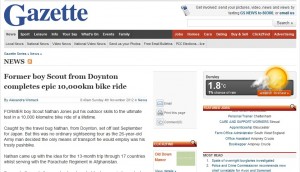 The Yate Gazette "Former boy Scout from Doynton completes epic 10,000km bike ride", 4 November 2012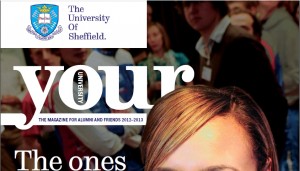 Your University magazine (Sheffield University friends and alumni publication), 2012 edition (page 36)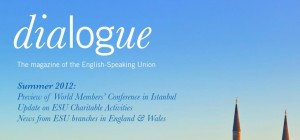 Dialogue magazine (the English Speaking Union publication), "Branch News: Thanksgiving", Summer 2012 (page 53/54)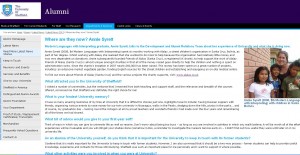 Sheffield University alumni e-bulletin "Where are they now? Annie Syrett",
March 2012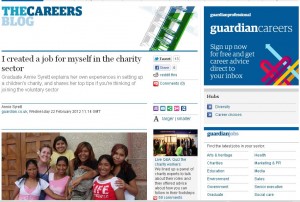 The Guardian careers blog "I created a job for myself in the charity sector",
22 February 2012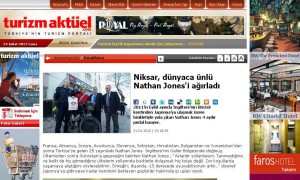 Turizm Aktuel (Turkish newspaper), "Niksar, dünyaca ünlü Nathan Jones'i ağırladı", 21 January 2012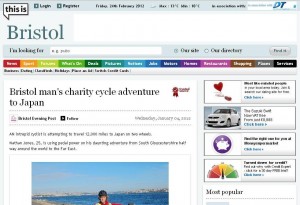 Bristol Evening Post "Bristol man's charity cycle to Japan", 4 January 2012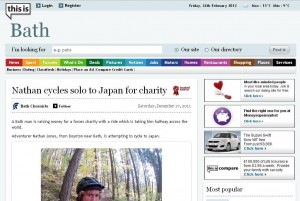 The Bath Chronicle "Nathan cycles solo to Japan for charity", 17 December 2011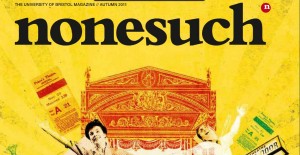 Nonesuch magazine (Bristol University friends and alumni publication), "Way to go", Autumn 2011 edition (page 13)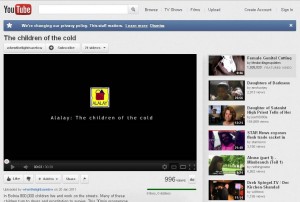 Youtube documentary "Alalay: Children of the Cold"  (30 minutes duration), 2011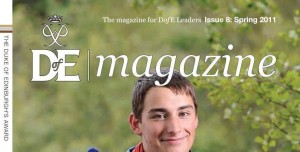 Duke of Edinburgh Award magazine "Positive futures", Spring 2011 edition
(page 10)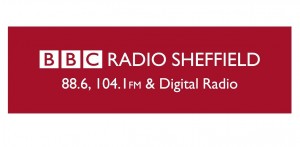 BBC Radio Sheffield interview, 2 May 2011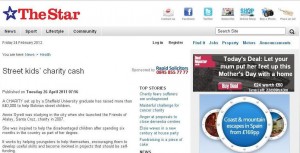 The Sheffield Star newspaper "Street kids' charity cash", 26 April 2011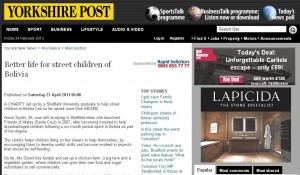 The Yorkshire Post newspaper "Better life for street children of Bolivia", 23 April 2011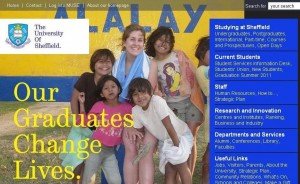 University of Sheffield media page "Sheffield graduate improves life for Bolivian street children", 21 April 2011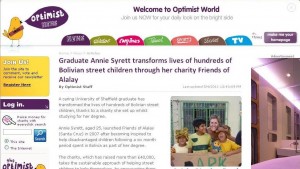 The Optimist World "Graduate Annie Syrett transforms lives of hundreds of Bolivian street children through her charity Friends of Alalay", 5 April 2011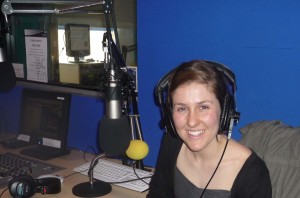 BCfm Radio interview, 28 March 2011
(at 5pm roughly 11 minutes in)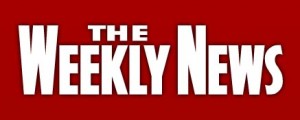 The Weekly News newspaper "Big-hearted Annie makes life better for Bolivian school kids", 5 March 2011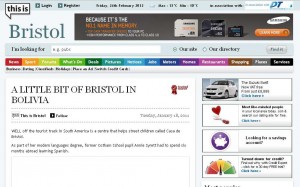 Bristol Evening Post "A little bit of Bristol in Bolivia", 18 January 2011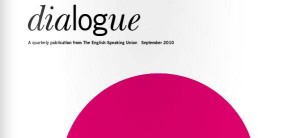 Dialogue magazine (the English Speaking Union publication), "Teaching Bolivian street children", September 2010 (page 10)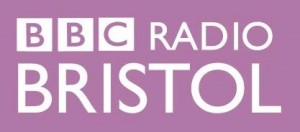 BBC Radio Bristol interview,
27 December 2009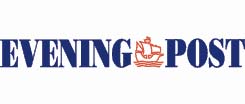 Bristol Evening Post "My work to help Bolivian kids is so rewarding", 2 February 2007