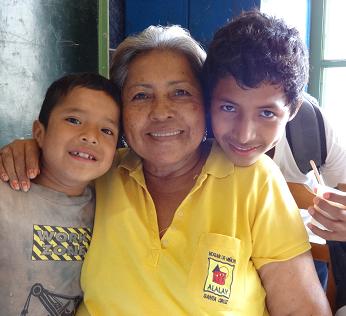 ¡Muchas gracias! to every single person who has kindly supported Alalay and its work with children in Bolivia these past 12 months.
During the year we achieved so much more than we ever believed possible.
To give you a glimpse into 2017: alongside continued support for our existing projects (volunteers' cabin, textile unit, bakery, livestock), we also paid the salary of a house mother, funded all the Alalay children through school, paid for and supported all of our oldest teenagers in their vocational training (offering them futures that include cookery, accounting, secretarial work and hairdressing)… and provided ingredients for our kids to make 8,000 Christmas panettone (to sell and generate further income)!
And we couldn't have done it without your very real support.
Wishing you all a very ¡Próspero Año Nuevo 2018!