We've just sent our latest newsletter out to supporters and (perhaps unsurprisingly) it mainly talks about our and the Alalay Foundation's response to the current COVID-19 pandemic. Simply click on the image below to read the newsletter (my email cover note is found below).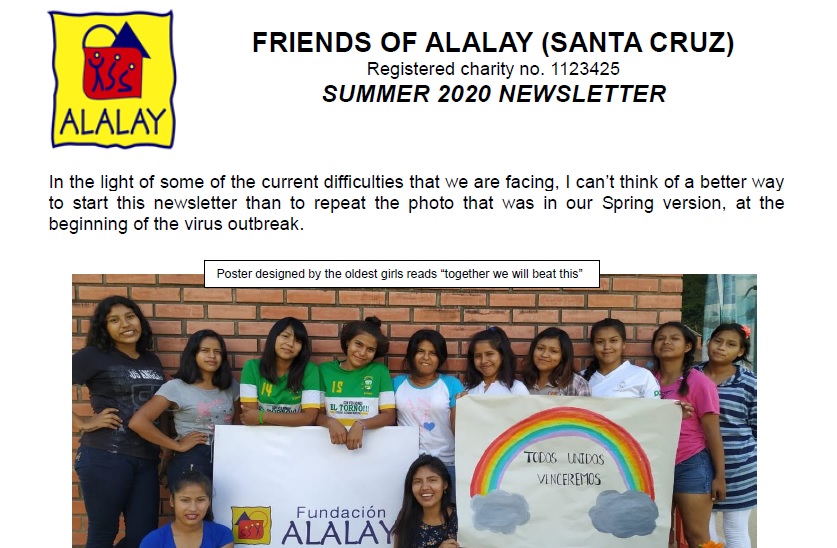 I do hope that you find this newsletter of interest. Once more I couldn't squeeze it into my target of one page – there's so much to say! However, I'm hopeful that when my next one comes out in the Autumn I will be able to continue with good news about reductions in the virus in Bolivia and further good news about what we are achieving, and get it onto one page!

I always welcome comments and ideas for improving the newsletter.

Best wishes

Annie
At any time, please click HERE to read all of our past quarterly newsletters, starting from 2012. And do CONTACT US if you would like to receive our update newsletters direct to your Inbox / home – they are sent out quarterly, are one-page long (in normal times!) and never ask for money, simply give a short update of news.