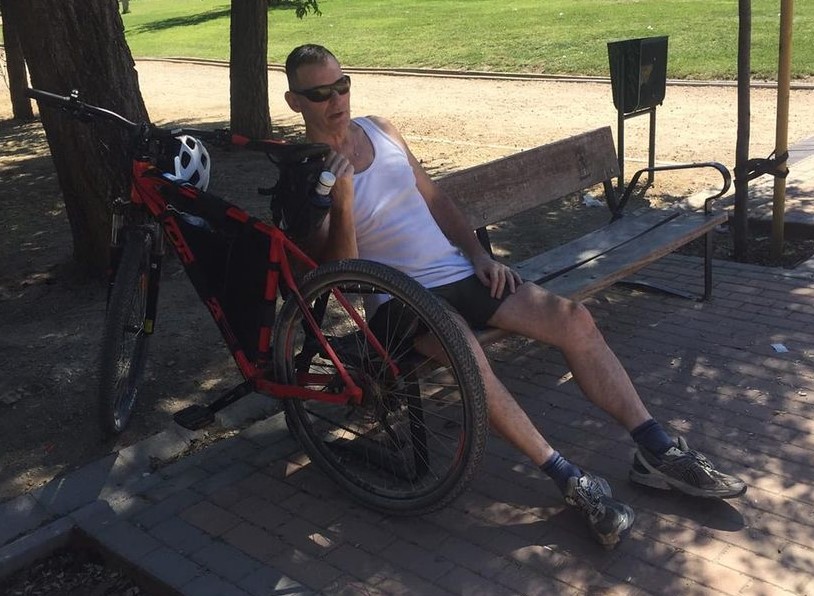 Wonderful long-term Alalay supporter and world famous cellist Michael Jones continues to support kids, even during the COVID-19 pandemic!
Michael first visited Alalay in 2012, where he played a magical concert to our children who were enthralled by Bach (the vast majority had never even seen a cello in real life, let alone been allowed to touch one!)… He then offered his incredible talent at an unforgettable concert in Bristol, where we raised over £6,000 in one night… And in 2016, Michael returned to Bolivia, playing a fundraising concert at the reknowned Lorca Cafe and joining Alalay's "street work" team (to speak with children still living on the streets, encouraging them to visit Alalay when they are ready)…
And now, as the COVID-19 pandemic continues and concerts are sadly cancelled… Michael has decided to do something different for his birthday this year – a cycling fundraiser to raise funds for Alalay!
In his own words:
"I plan to do a sponsored cycle ride from Madrid to Chinchon, 50 km, during this 'non concert' 'non travel' period. Please sponsor me per km or the whole 50 km and help me to raise something for Alalay, the charity which saves and feeds many street kids in Bolivia and for whom I have played at their orphanage in Santa Cruz and seen first hand their amazing work… I will post details and pics of my ride across the mountains and ask sponsors to pay Alalay directly if I complete the course.. Pant pant, unhealthy cellist."
As you can imagine, with our usual fundraising events unable to take place, creative ideas like this are vital to ensure Alalay can continue their life-changing work. Many of Alalay's other donors have currently stopped all funding and we are having to make serious decisions every day to save costs (read more about measures taken so far HERE). Any donation (big or small) will make the biggest difference to the Alalay kids during this (even more difficult than usual) COVID time.
To see photos and updates of Michael's progress, please follow his fundraiser page HERE. We will also share progress via our Facebook page. To donate to his fantastic efforts, if possible we'd currently prefer donations via our normal JustGiving page HERE (please mark any donations with "Michael's fundraiser") while we master the Facebook donations system!
Good luck Michael! The Alalay team in Bolivia, Bristol and around the World are cheering you on! 🚴🏆